Commercial Vehicle vs. Private Car. $15 Million
Head-on accident with life-threatening injuries. Multiple fractures and surgeries.
Single Car Accident $2 Million
Loss of control resulting in significant paralyzation.
Private Car vs. Private Car $1.8 Million
Head-on collision with multiple occupants. Facial scaring, multiple fractures and brain injury.
Car vs Wrongful Death $1.8 Million
An agreement is made during mediation involving a traumatic accident where the driver and passenger of a vehicle crossed over the median of a large freeway into oncoming traffic and collided with a family of 8.
Motorcycle vs. Commercial Truck $1.3 Million
Failure to yield by commercial truck resulting in T-bone accident. Multiple fractures with brain injury.
Motorcycle vs. Commercial Truck $1.25 Million
Motorcycle vs. commercial truck accident where victim sustained serious injuries.
Private Car vs. Commercial Vehicle $970,000
Head-on collision with facial fractures, scaring and cognitive impairment.
Single Car Accident $925,000
Recreational vehicle rollover. Multiple fractures requiring surgery with scarring
Private Car vs. Private Car $900,000
T-Bone accident with multiple leg fractures requiring surgery.
Private Car vs. Commercial Vehicle $750,000
A Commercial vehicle ran a red light striking the rear of the client vehicle. Chiropractic with likely future surgery.
Utah Trucking Accident Attorney
Legal Guidance for Semi-Truck Accidents in Provo, Salt Lake City & Beyond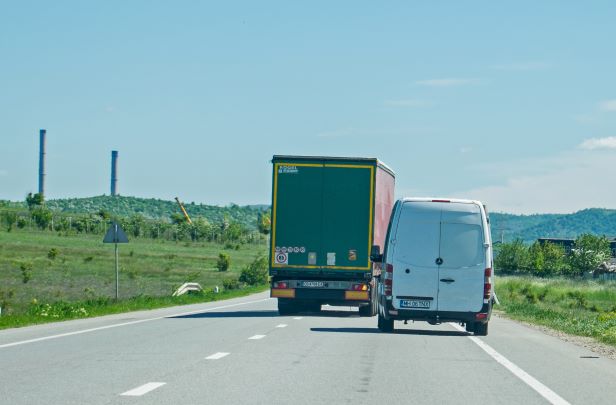 If you have been injured in a truck accident, it's important you contact a Utah truck accident lawyer with the experience and legal know-how necessary to get you the compensation you need to properly care for yourself and your family throughout the healing period. If you have sustained a serious injury, it is even more imperative that you seek legal representation from Jeff Metler. Jeff Metler and his team work hard to ensure that his clients recover the damages needed to cover months to years of:
Medical bills
Physical therapy
Medical equipment
Lost wages
Future lost wages
The average pick-up truck weighs anywhere from around 5,000 pounds to upwards of 9,000 pounds, which can easily double or triple the weight of an average passenger vehicle. The amount of force that a truck that size can create will easily destroy a smaller, more fragile vehicle. If the driver of the truck was going above the speed limit, the damage that will inevitably be caused exponentially increases. If you have been involved in an accident with a pick-up truck, chances are good that you will sustain very serious injuries such as head, neck and spine injuries, broken bones, internal injuries, and more. In the worst of cases, truck accidents take victims' lives, leaving their loved ones to file wrongful death claims.
If you or a loved one has been in a serious accident involving a truck, contact us online or call for a free consultation.
Commonly Treated Truck Accident Injuries
Because semi-trucks can be incredibly heavy and large, drivers and occupants of other cars are likely to suffer from severe injuries in a crash. Also known as catastrophic injuries, they're long-lasting and may permanently change your life as well as the lives of your loved ones.
Some of the most common types of injuries include:
Broken bones
Back and neck injuries
Traumatic brain injuries
Head injuries
Loss of limbs or amputations
Paralysis or damage to the spinal cord
Another injury that is slightly more unique to truck accidents is severe burns. When trucks roll over or collide with other vehicles, it's possible for fires or explosions to occur because of the cargo they are carrying. When this happens, victims who are trapped in their vehicles are likely to receive second to third-degree burns. These burns are incredibly painful and may require extensive hospitalization and reconstructive surgery.
Can I Sue the Trucking Company?
It makes sense to assume that the trucker responsible for your accident and injuries can be held financially liable in a personal injury claim. In many cases, this is often the case if the trucker is found guilty of drunk driving or fatigued driving. Because truckers are known for driving in the middle of the night and for long periods of time, they're more likely to nod off at the wheel, take stimulants to stay awake, and generally have more opportunities to drive recklessly.
However, trucking companies can sometimes be held responsible for their drivers' actions, especially because companies often cut corners. If the driver is classified as an employee and not an independent contractor, you may be qualified to file a claim against the driver's employer.
Some instances in which a trucking company can be at fault include:
Negligent hiring practices: Some trucking companies fail to fully vet their drivers to make sure they don't have criminal records or a history of past driving offenses like DUIs.
Failure to train drivers: Operating a large, 80,000-pound truck is quite different from driving a small passenger car like a Prius. Companies are required by law to train their drivers so they know how to perform difficult maneuvers like tight turns without causing accidents.
Call Attorney Jeff Metler to Build a Truck Accident Claim
Don't let yourself be subject to the additional concern and tension brought about by financial struggles and other capital-related issues as medical costs build. Utah truck accident attorney Jeff Metler and his team have the proficiency and legal ability to help you build a suit against the perpetrators of your injuries. Jeff Metler wants to ensure that you recover the damages you are entitled to per your legal rights. He will work tirelessly on your behalf.
With more than six million car crashes each year in the United States, it is important that you have confidence in your future. Get the capable legal assistance that you need to navigate the complex and confusing legal system to provide for yourself and your family in the days to years ahead. Jeff Metler and his team are available to help get the best possible outcome for you by:
Gathering medical records
Collecting evidence from the accident scene
Negotiating with insurance adjusters
Our team can stand up to negligent truck drivers and the companies they work for. Call us to learn more about how we can help you through this difficult time at (801) 377-1900.
Hear From Clients Like You
"He helped me understand that the insurance company pays out on claims and not the at-fault drivers. Thanks, Jeff."
- Bill R.
"Our doctor recommended we call Mr. Metler. He came to the hospital to personally meet us that day."
- Ramon D.
"I was relieved after speaking with Jeff Metler. He explained that I wasn't suing any one person, and he took care of everything."
- Leslie T.
"I loved that I was given updates throughout my case, and they answered any questions I had. I never felt pressured when I needed to make a decision and my options were clearly communicated."
- Laikin G.
"Without the help you provided to us it would have wiped us out financially. Thank you isn't enough, but you turned things around for us."
- Mike & Lisa T.
Let Us Get You The Justice You Deserve
Start Your Free Consultation
If you have suffered a personal injury, contact our firm today for a free consultation.